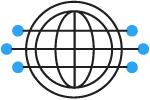 Website Development
We strive to create clean, google friendly websites which will attract visitors and keep them engaged. Our developers will work with you to bring your vision to reality and turn visitors into customers.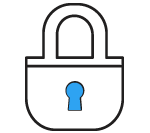 Managed IT Services
We take a proactive approach towards data and infrastructure security. By putting security policies in place before cyberattacks happen, we ensure your business data is protected and in compliance.
Digital Marketing
Google adwords, Instagram sponsored ads, Facebook ads, organic marketing. With so many options, which is the best to help promote your business online ? We will help you choose and execute a winning strategy and maximize your ROI.
Call, email, DM or chat with us today.