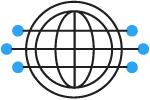 Website Development
We strive to create clean, google friendly websites which will attract visitors and keep them engaged. Our developers will work with you to bring your vision to reality and turn visitors into customers.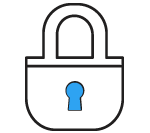 Managed IT Services
We take a proactive approach towards data and infrastructure security. By putting security policies in place before cyber attacks happen, we ensure your business data is protected and in compliance. We create custom security policies based on your company's unique risk assessment and address the following areas of your operation:
information security
data governance and classification
asset inventory and device management
access controls and identity management
business continuity and disaster recovery planning and resources
systems operations and availability concerns
systems and network security
systems and network monitoring
systems and application development and quality assurance
physical security and environmental controls
customer data privacy
vendor and third party service provider management
risk assessment & incident response.
Digital Marketing
Google adwords, Instagram sponsored ads, Facebook ads, organic marketing. With so many options, which is the best to help promote your business online ? We will help you choose and execute a winning strategy and maximize your ROI.
Call, email, DM or chat with us today.